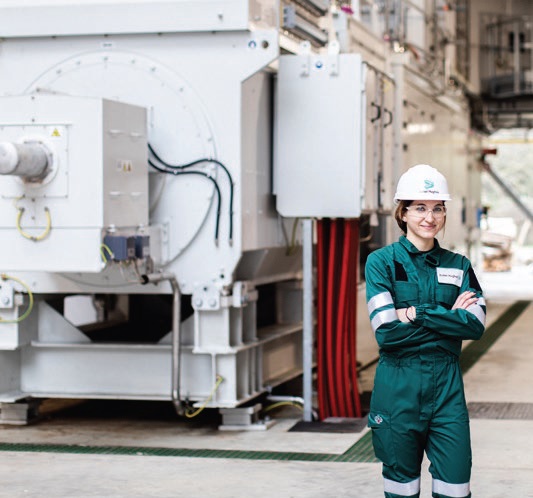 Producing sustainable paper with cogeneration
Italian multinational Lucart is a European leader in the production of tissue, air-laid, and machine-glazed papers. It's also a pioneer of energy-efficient solutions in the pulp and paper industry—and was the sector's first company to focus on self-production of electricity and steam with cogeneration turbines to reduce CO₂ emissions at its plants.
Lucart selected COGEN World Coalition Member Baker Hughes as technology partner to improve the efficiency and carbon footprint of its existing combined heat and power (CHP) generation systems at two plants in Tuscany. Two additional gas turbines are to be installed to increase energy efficiency, unlock savings on transmission charges, and participate in grid-balancing services.
The first unit started operating at Lucart's Diecimo paper mill in December 2019, and the second unit is scheduled to start up in Porcari in 2021. The two units will significantly reduce energy costs for plant operations and improve carbon footprint—reducing CO2 by 11% and NOx by 40%. This eliminates approximately 2,500 tons of CO2 every year, equivalent to more than 500 cars, compared to the previous technology.
---
Technical details
Baker Hughes NovaLT™12 gas turbine
12.5 MW of electricity and up to 24 TPH of saturated steam
Fuel flexibility which simplifies future adoption of clean fuels like hydrogen.