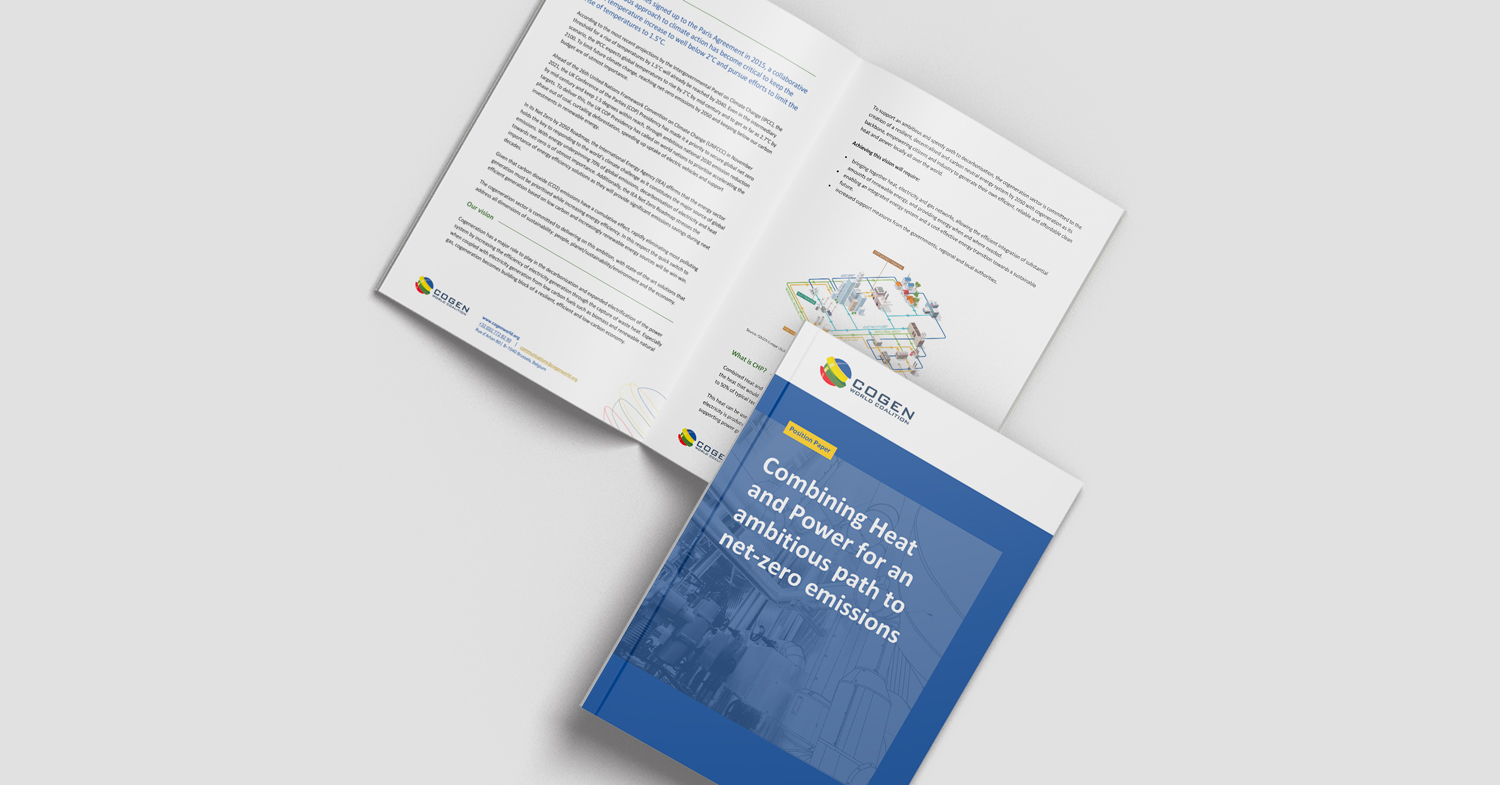 Position Paper Published!
The UK COP 26 Presidency has made it a priority to secure global net zero by mid-century and keep 1.5 degrees within reach, through ambitious national 2030 emission reduction targets. To deliver this, the UK COP Presidency has called on world nations to prioritise accelerating the phase out of coal, curtailing deforestation, speeding up uptake of electric vehicles and support investments in renewable energy.
With its position paper, the COGEN World Coalition would like to reiterate its commitment to delivering on this ambition, with state-of-the-art solutions that address all dimensions of sustainability: people, planet/sustainability/environment and the economy.
Read our POSITION PAPER!