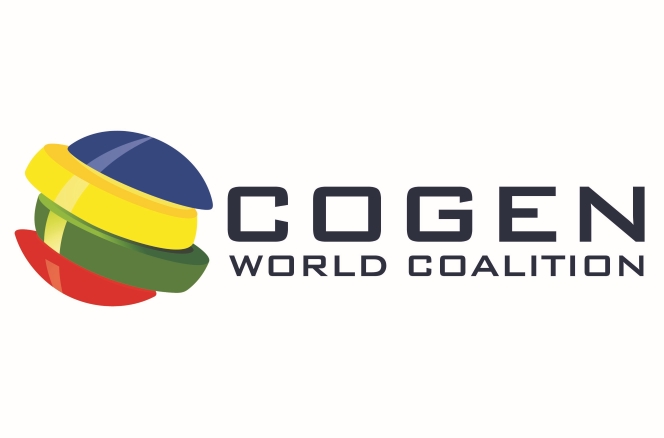 Everyone is invited to the CWC Launch Event on May 10th!
The Official Launch Event of the COGEN World Coalition will take place on Tuesday, 10 May 2022, at 2:00pm Brussels time (8:00am in Washington D.C. / 9:00pm in Tokyo).  This unique event will bring together leaders of the cogeneration sector from around the world. The purpose of the event is to present the vision of the COGEN World Coalition and to highlight the benefits of cogeneration (also known as Combined Heat & Power or CHP). Registration is FREE and everyone is welcome to attend!
The COGEN World Coalition (CWC) was established last year as an international non-profit association and currently we have 20 members including 10 manufacturing companies and 10 national or regional associations.
The purpose of the CWC is to provide a global forum for leaders and specialists representing all aspects of the cogeneration sector and to represent the interests of the sector in discussions on energy and related issues. In particular, we aim to raise awareness of cogeneration technologies and their benefits for society in terms of energy efficiency, system resilience, integrating renewables and reducing emissions.
Official Launch Event – Programme (All times are CEST / UTC +2)
Hosted and moderated by Kelvin Ross (Editor-In Chief – Power Engineering International, Smart Energy International, The Guide – Enlit Europe)
14:00   Welcome and Introduction from David Gardiner, President of CWC
14:10   Keynote Speech by Keisuke Sadamori, Director of Energy Markets and Security, International Energy Agency (IEA)
14:25   Presentation of CWC's Vision by Enzo Losito Bellavigna, Vice President of CWC, followed by Q&A
15:00   Tour of the World including presentations of selected cogeneration projects based in different continents.
'Opportunities for Gas Based Cogeneration in Malaysia' – Dr. Lim Daw Yuen, General Manager, Sime Darby Energy Solutions
'A District Heating Success Story in Germany' – Philipp Nicklaus, Regional Sales Manager Germany North, AB Energy
'CHP with Biogas in Mexico' – Carlos Prieto, Sales Director Latin America, 2G Energy International
'Hospital Doubles Down on Commitment to Energy Efficiency' – Kevin Mantel, Account Manager (Gas & Hydrogen), Caterpillar Inc.
'CHP with Biogas and Renewable Natural Gas the USA and Malawi' – Alex Marshall, Group Business Development and Marketing Director – US, Clarke Energy
16:15   Q&A
16:25   Closing remarks by Hans Korteweg, Executive Director of CWC
Don't miss this very special celebration of the global cogeneration community: Register now!