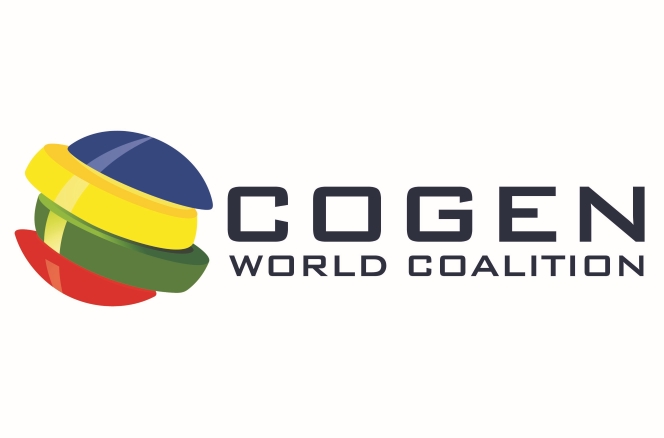 COGEN World Coalition sends urgent message to COP27: 'Cogeneration is the key to developing clean, efficient and resilient energy systems'
In the context of the ongoing discussions at COP27 in Sharm el-Sheikh (Egypt), the COGEN World Coalition (CWC), which represents major players in cogeneration (also known as combined heat and power or CHP), is calling on political leaders and governments around the world to take full advantage of the opportunities offered by cogeneration technologies to develop more efficient, resilient, decentralized and decarbonized energy systems that meet the electrical, heating and cooling needs of households and businesses, whilst also supporting the uptake of renewable and low-carbon energy sources and delivering massive reductions in greenhouse gas emissions.
Building on its Vision Statement (as presented on 10 May 2022), the COGEN World Coalition (CWC) has produced a Position Paper (Combining Heat and Power for an Ambitious Path to Net-zero Emissions) which is addressed to the political leaders attending the United Nations' Climate Change Conference (COP27), which is currently being held in Sharm el-Sheikh (Egypt). With this document, the CWC is calling on world leaders to:
Accelerate and step-up ambition to reach net-zero emissions as quickly and cost-effectively as possible;
Facilitate financing on a massive scale for the most efficient and least emitting solutions;
Support the development of future-proof, integrated and decentralised energy systems, maximising the use of all clean and efficient technologies;
Ensure access to reliable, efficient and affordable clean energy for all households and businesses, so that no one is left behind;
Empower energy consumers to produce their own clean power and heat, from individual homes to large buildings, from small businesses to major industries, from remote areas to densely populated cities.
According to the CWC President, David Gardiner (Executive Director of the CHP Alliance – USA): « Cogeneration has a major role to play in enabling the cost-effective transition to increasingly integrated, decarbonised and electrified energy systems. Because its superior efficiency can deliver significant carbon reductions before 2030 and with decarbonized fuels can produce emission reductions consistent with a 1.5 degree future, cogeneration should become the backbone of carbon neutral economies around the world. »
The CWC's Executive Director, Hans Korteweg, added: « Cogeneration can run on any thermal energy source, from gaseous fuels and biomass to residual waste, waste heat, solar thermal or geothermal. Furthermore, the latest CHP technologies are able to run on up to 100% hydrogen. To make the best and most efficient use of renewable energy sources, we need to develop integrated systems that combine solar, wind, heat and power storage, heat pumps, district heating and CHP. « 
Read the CWC Position Paper: Combining Heat and Power for an Ambitious Path to Net-zero Emissions
Published: 15 November 2022